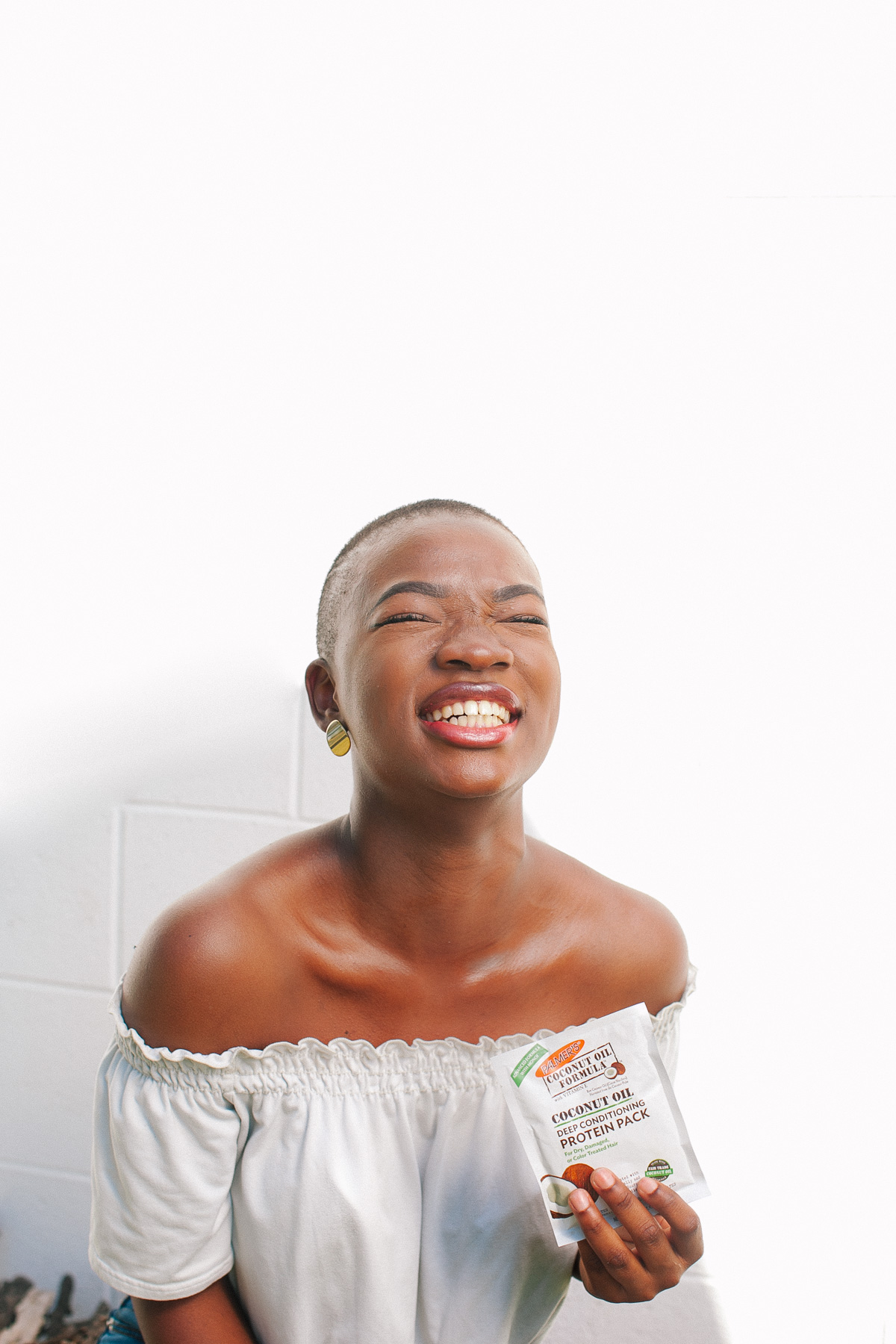 Its fall *proceeds to pull out my only pair of boots and sweaters from hiding*, the cool breeze is blowing and the birds are singing (do birds sing in the fall?)
Anyways, hey guys! Can you tell I am excited? Fall is really my favorite season and between the fashion, weather, and the beauty, I'm all but ready for this season to kick off and this weather to actually get cool *side eyeing Virginia.
But, while wait for the weather to get with the program, I am also stocking up on some basic fall essentials perfect for my skin. And what better brand to partner up with than Palmer's and Her Campus Media to bring you some of my fall body essentials that keep my skin glowing and smooth all through the cool weather and for my melanin rich friends… ash-free!!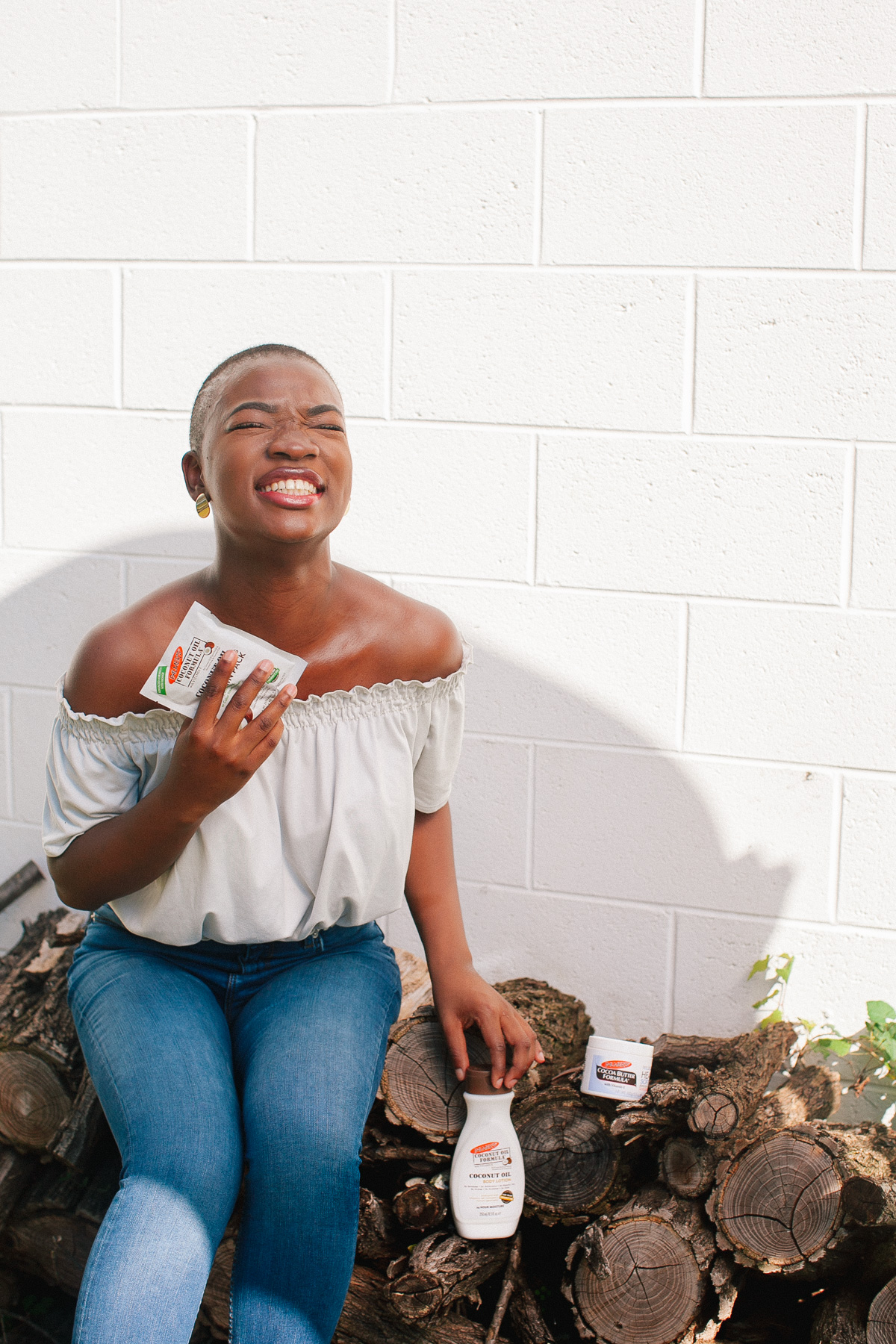 the perfect fall skin routine
Today, I really wanted to share these Holy Grail products with you all. Before Palmers reached out to me, their Coconut Oil Formula Body Lotion has been a staple in my beauty routine and I was so excited to be able to share how much I love it. While growing up, Palmers was a household name for me and its surreal to be full circle now and working with them on this, so what's the deal about these amazing products you might ask?
Well…
The Cocoa Butter Formula Original Solid moisturizer provides deep hydration all over. Leaving your skin healed and softened, supple (such. weird word) and beautiful.
The Coconut Oil Formula Body Lotion with the best ingredient for skin hydration- coconut oil infuses skin with moisture and hydration- y'all my skin feels amazing!
And although I am super bald, Palmers was cool enough to include a protein pack which creates a protective barrier to seal in moisture, repair damage and strengthen hair- keeping in mind, I don't have hair but might be doing a giveaway soon! keep on the look out fam.
---
I want to start sharing some more of these types of post with you all because we all go though skin care routines, life changes, fashion etc. and I want to carry my oDD fam on this oDD journey with me. So let me know what other beauty posts you would like me to do in the comments below!
Also, don't forget to pick up some lotion or protein hair packs today in the aisle of your local Walmart or Target and let me know in the comments below what you think!
Love always,
Sofi- That Odd Girl